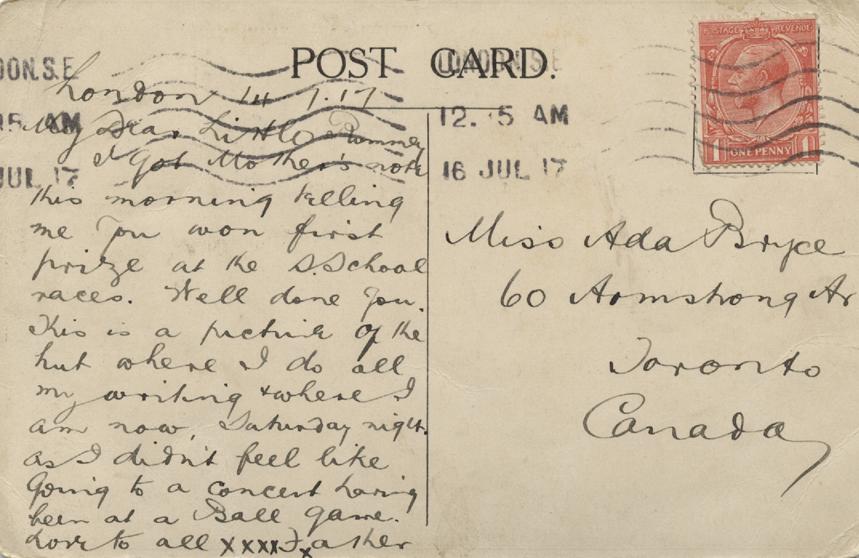 Postcard, John Bryce, July 14, 1917, back
Miss Ada Bryce
60 Armstrong Av
Toronto
Canada
London 14.7.17
My Dear Little Rummey
Got Mother's note this morning telling me you won first prize at the SSchool races. Well done you.
This is a picture of the hut where I do all my writing & where I am now, Saturday night.
As I didn't feel like going to a concert of having a Ball Game.
Love to all
xxxxFatherx